In this article, please get to know more about one of the popular brands when it comes to HVAC tools and equipment, Yellow Jacket. Understand how it started, what products they offer, and much more.
ABOUT YELLOW JACKET
More than 70 years ago, Jack Ritchie set the goal for Ritchie Engineering. It's to become the standard of excellence by which all other HVAC hoses are measured. Over the past seven decades, the YELLOW JACKET® brand has become the de facto industry standard for hoses, HVAC vacuum pumps, tools, refrigeration gauges, manifolds, and refrigerant recovery equipment. It has also become a legend in the industry.
How did they accomplish it? Via a constant commitment to excellence. It is the only variable that impacts how long a business will exist. Their people's persistent commitment has produced more than 70 years of best-in-class products, first-rate customer care support, and innovations that made contractors' jobs worldwide simpler. At the same time, other companies went out of business, outsourced their labour, or compromised on quality. Join them as they commit to setting higher standards over the next 70 years.
MISSION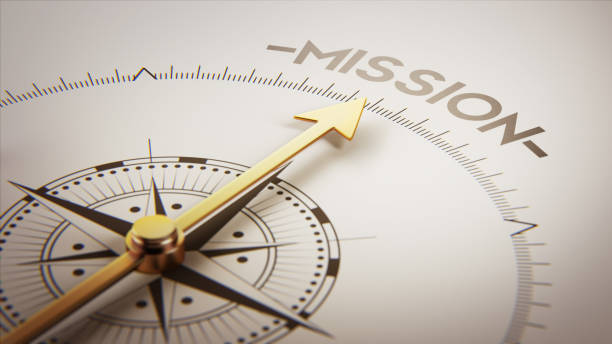 Ritchie Engineering Company, Inc. is a well-known manufacturer and supplier of tools and equipment for the HVAC/R and automotive industries in the United States.
We are dedicated to offering our clients cutting-edge, high-quality products, continuous training and education, and first-rate service.
We continuously pursue excellence while offering a secure and healthy work environment and fostering and growing fruitful relationships based on openness, respect, and honesty.
HVAC PRODUCTS FROM YELLOW JACKET
Vacuum Pumps
A vacuum pump removes excess air and water vapour from the air conditioning system while running. Typically, the first step in any air conditioner repair is to recover the refrigerant from the system for later use.
After completing the recovery assignment, you can proceed with the necessary troubleshooting and repair procedures. The next stage is to inspect the system for leaks; if any are found, remedial action will need to be conducted.
During an evacuation, the vacuum pump removes the air and moisture from the refrigerant system. You can properly test the system after finishing this step before the charging process is started.
Refrigerant Recovery Equipment
A refrigerant recovery machine is required for maintaining cooling devices like an air conditioner. These tools are fairly strong and make it simple to maintain a refrigerator.
A refrigerant recovery device is a tool that you can use to extract refrigerant from cooling systems, including air conditioners, freezers, and refrigerators. Refrigerant recovery is one of the many uses for these devices.
HVAC Vacuum and Charging Hoses
A gauge manifold set includes refrigerant hoses as a crucial component. They are responsible for actually tying the gauges to the machinery. The charging and vacuum hoses for the Yellow Jacket Plus II have an internal diameter of 14". Red, blue, and yellow refrigerant hoses correspond to high, low, and centre manifold gauges. They also offer black heavy-duty charging/vacuum hoses in various fittings and internal sizes. Normal charging hoses feature an angled end that attaches to the system and a straight end that connects to the manifold. The curved back has several designs based on a service technician's preferences and intended uses.
Red, blue, and yellow charging hoses make it simple to distinguish between lines for the low side, high side, and charge.
HVAC Charging Systems
Your HVAC system may require an air conditioner recharge. When someone talks about charging an air conditioner, they mean adding extra refrigerant and making sure the system is appropriately pressured with the added refrigerant.
HVAC charging systems include manifolds, refrigerant system analyzers, test gauges, and more.
HVAC Gauges
You have probably used manifold gauges as a heating, ventilation, air conditioning, and refrigeration services specialist. Not just HVAC/R experts need to be able to use them specifically. A reliable set of gauges is a priceless asset for many professionals in various fields.
When a device is being tested or charged, gauges are used to measure the vacuum pressure and the pressure of various liquids and gases in a refrigeration system. You can also use the force they're designed to withstand to distinguish gauges, which is important when working with different refrigerants. Each has a different port number, also referred to as manifolds, used to attach accessories.
HVAC Monitors and Leak Detectors
Continuous monitoring of the cooling process is essential in refrigeration and air-conditioning technology. Effective refrigerant leak detection is critical for ensuring safety, establishing compliance, increasing energy efficiency, and reducing operating costs. To effectively locate and repair refrigerant leaks, you must use the best techniques and the appropriate instrumentation. Residential technicians have access to a variety of refrigerant leak detection techniques.
To check for leaks in cooling units, air conditioning systems, refrigeration systems, and automobile air conditioning systems, choose from a variety of portable HVAC Refrigerant gas leak detectors.
Corona-suppression and heated diode electronic detectors are the two most common types used to check for escaping refrigerant.
System Tools
To complete their work, HVAC professionals need a range of tools. Whether you're a seasoned professional or just starting, make sure you have the necessary equipment in your kit to be ready for any work.
Other trades don't require the same tools as HVAC professionals use. Since these tools are more specifically designed for HVAC work, you must have them to work as an HVAC technician.
YELLOW JACKET TOOLS IN AUSTRALIA
HVAC equipment is crucial for contractors who take pride in providing their clients with good work. It's critical to know which tools will be most useful for heating and cooling tasks in 2022, whether you get your materials from Home Depot or another supplier.
Ensuring your team has the most up-to-date equipment benefits your team's morale and ability to satisfy clients. Your staff won't work as hard if you supply them with what they require. Additionally, technicians are often happier when they don't have to work as hard.
Yellow Jacket Hand Tools
Almost every trade has a unique collection of specialised hand tools necessary for the job. However, there is some overlap. For instance, several hand tools for plumbing are also essential for HVAC operations. When we list some of the crucial hand tools that HVAC technician needs to have, you will understand what we mean:
Shears

Aviation Snips

Tin Snips

Pipe Wrench
Yellow Jacket Refrigerant Scale
An HVAC technician's job is simply a long period of exact practise. HVAC requires accuracy in all measurements. The same applies to refrigerants. An air conditioner's compressor may be overworked if there is an excessive amount of refrigerant present. If you use too little, the system won't be able to maintain the correct temperature. Therefore, a refrigerant scale is required to handle service calls properly and find leaks. With the aid of a suitable scale, you can use precisely the proper amount of refrigerant, preventing the need for a follow-up service call for the same issue.
Yellow Jacket Voltage Meters
Think electricians are the only ones who use voltage metres? Think again. It's another instrument that is crucial in many different vocations. Voltage metres are essential for your team's safety and aid in diagnosing and repairing typical HVAC issues. Before performing any repairs, you can check for live wires and outlets using voltage metres. They will also enable your experts to check whether systems produce the required energy to run specific HVAC systems.
Yellow Jacket Vacuum Pumps
Your experts can remove moisture and air from ductwork using vacuum pumps. Why is this crucial? It's vital for cleaning and maintenance tasks and leak testing. Before they do anything like charge the system with refrigerant, vacuum pumps can assist your technicians in finding a line leak, saving time, money, and risk.
Yellow Jacket Drills
Ensure that your crew has cordless drills and all the appropriate bits. In the HVAC sector, a good portable drill goes a long way. Drill bit sheaths are one of the most crucial components of a drill kit that several HVAC contractors ignore. When installing test ports, your personnel can prevent damaging refrigerant lines by using a drill bit sheath. Additionally, a drill bit sheath will aid in avoiding ducting leaks that could affect static pressure readings. In any case, to ensure that your experts can accomplish all-day assignments, ensure they have at least two batteries for their drill.
YELLOW JACKET HVAC TOOLS AUSTRALIA
When you first begin, it's simple to become overwhelmed by the sheer number of tools you require. It's great to find a brand that doesn't only care about their growth but also your growth and success. Yellow Jacket is the right place to trust when it comes to your HVAC needs.
HVAC Shop Australia offers tools and equipment from Yellow Jacket. We also provide other well-trusted brands to keep your HVAC system and business in the best condition possible. Please get in touch with us today for more concerns and questions.